I had never seen Kristen before, until I watched Quinton and her walk along the boardwalk I was hiding under. I had never heard her say anything until I heard her almost-shout "yes!" to Quinton's question. I'd never seen the two of them kiss until I saw their faces touch underneath their umbrella. And it was then that I decided that there wasn't a better time to meet someone than on the night she is proposed to, and that there's no better time to first see a couple kiss than on the evening they say "yes" to the rest of their lives.
Thank you, Quinton and Kristen, for letting me share a bit of your wonderful evening with you!
Some favorites…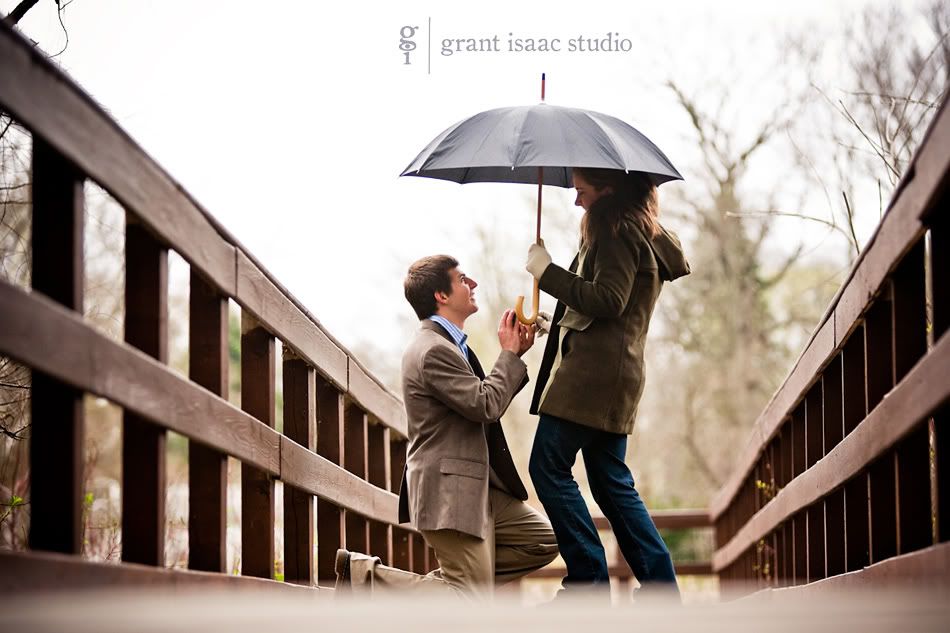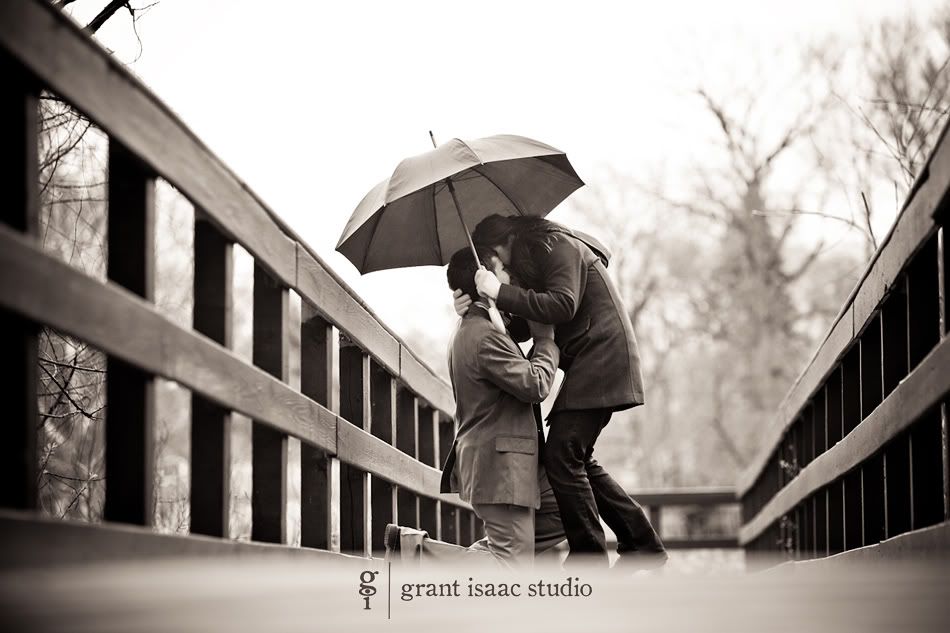 After Quinton and Kristen left the Mill Race park where he proposed, they had dinner in downtown Goshen. During dinner, Quinton told Kristen that I had been there at the park (of which she had no idea!), and would like to take a few with them after dinner. So, we did!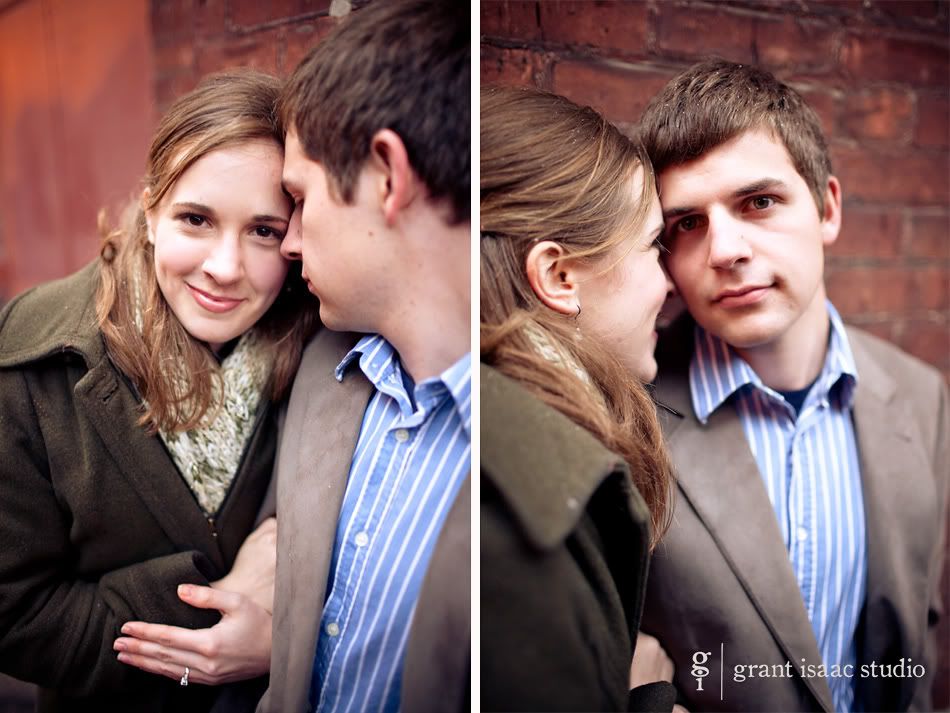 Love this one…
…and these two–they might be favorites.
Thanks again, you two! It was truly a pleasure to be there on such a wonderful and happy evening for you both.
p.s. If you know someone who is, or are planning to propose yourself, I'd love to photograph it, too!